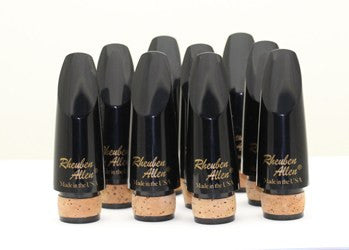 Sale
RACL-APMp B-Flat Clarinet Mouthpiece (Acoustic Plastic)
Brand: Rheuben Allen®
This Mouthpiece is a good start for beginning or intermediate students. It plays well and we love the intonation compared to the stock mouthpieces that come with the clarinet.
They provide a great tone, and nice response throughout the entire range of the clarinet.
Replace your stock mouthpiece – It will make a difference.
Return Policy: